June 4, 2015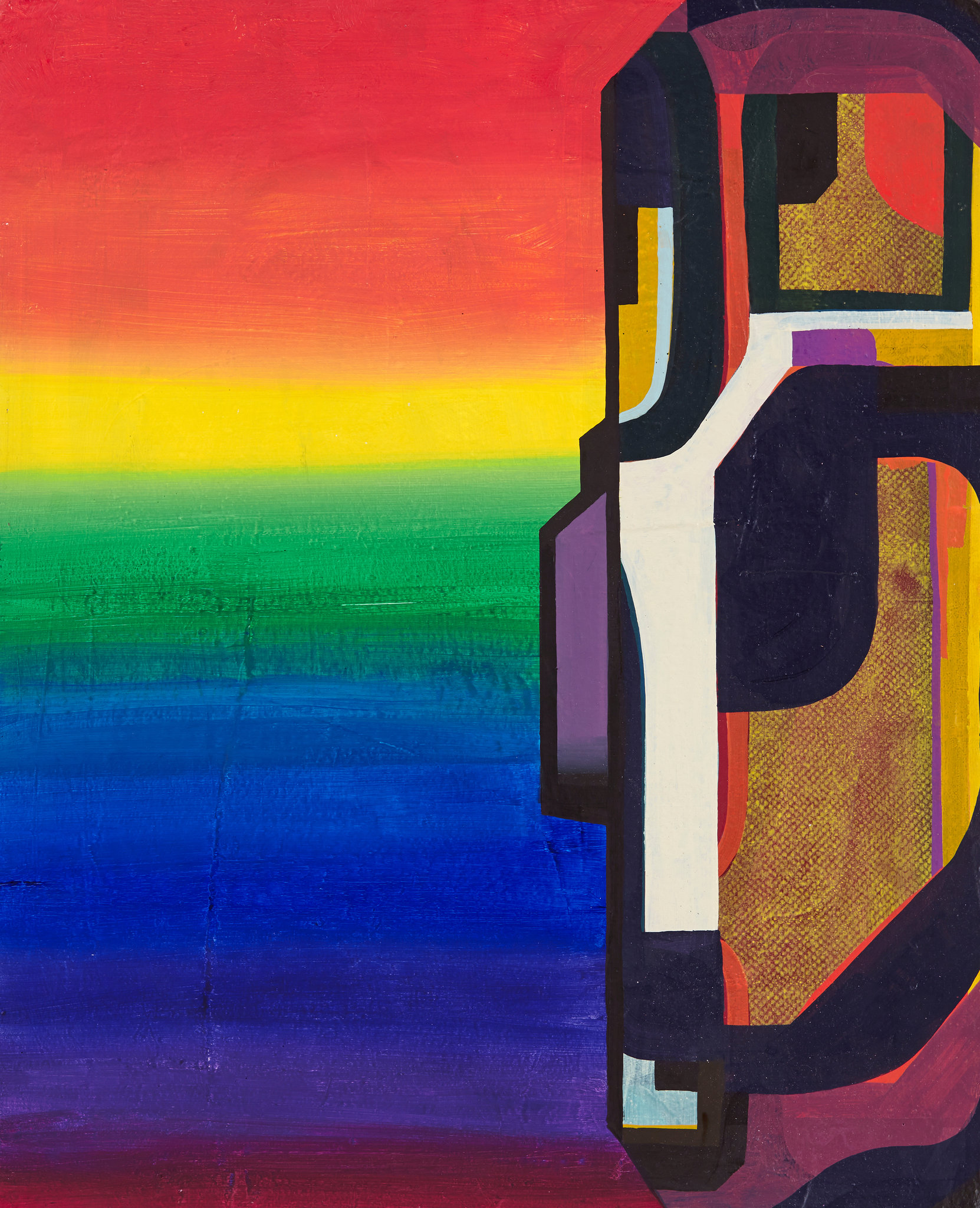 Tom Burckhardt's "Schmeary Theory" (2014), oil on cast plastic, is part of his show of paintings at the Tibor de Nagy Gallery. Credit: Tibor de Nagy Gallery, New York
Review: Tom Burckhardt Juggles the Geometric and Organic
by Roberta Smith
Tom Burckhardt's ingeniously thin-skinned paintings may be too appealing to be taken as seriously as they deserve. Brilliant-colored collagelike abstractions, they segue effortlessly between organic and geometric forms that somewhat cartoonishly intimate figures, buildings and landscapes, and resonate with the similarly small, ambiguous paintings of Howard Hodgkin and Thomas Nozkowski.
Sometimes their glowing colors are so real they suggest that neon signs may be just over the horizon. Dotted fields that seem printed but are not make the works fluctuate between fine art and commercial.
It takes a minute to realize that the weird thinness of Mr. Burckhardt's surfaces cause a similar fluctuation. His slightly funky-looking canvases are actually cast plastic and come in two sizes. They could be mass produced, yet each one has a unique and uneven papered-over surface because pieces of cloth have been embedded to add strength.
The wry separation of paint and surface posits these works not only as paintings but also as paintings of paintings or even as sculptures of paintings. They come complete with trompe l'oeil nails on their edges (and, if you ask to see the reverse sides, fake wood-grain stretcher bars). In four larger works, Mr. Burckhardt returns to conventional stretched canvas. While their compositions are equally enticing, they're too cleaned up.