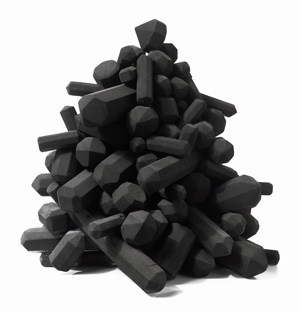 Chris Gentile
Penchant to Drift
June 14 - July 15, 2006
New York-based artist Chris Gentile's hybridized practice of photographing his sculptural work results in a surreal conceptual space in which the artist's disembodied practice of object-making is reconditely manifested through his photographs—thus revealing calculated ruptures between object and depiction.
Penchant to Drift features a series of C-prints—engrossing representations of internal landscapes and ideas that simultaneously act as objects of contemplation emptied of any innate meaning. Gentile's practice of merging photography and sculpture, stimulated by his fascination with photography's deceptive rendering of reality, imbues his objects with mystery and indeterminacy. In fact, Gentile's process is co-dependent, meaning that even while these are photographs of sculptures, his sculptures are equally shaped by the fact that their sole representation and exhibition will be through photographs rather than a viewer's firsthand experience of the tactile object.
Chris Gentile was born in Rhode Island and received his MFA from the University of North Carolina, Chapel Hill. His solo exhibitions include Slow Revolution, The Rotunda Gallery, Brooklyn, NY, 2006; and Thinking About Not Thinking, Jeff Bailey Gallery, New York, NY, 2005. Gentile was the recipient of a Professional Artist Fellowship from the Virginia Museum of Art in 2000. Penchant to Drift is Gentile's first San Francisco show. He lives and works in New York City.
EXHIBITION IMAGES - CLICK FOR ENLARGED VIEW