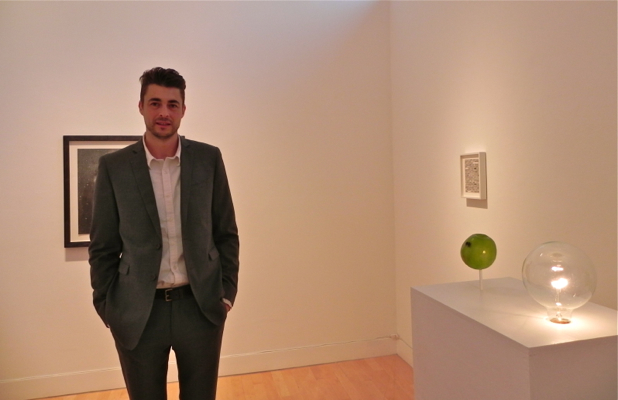 Gregory Lind Gallery: Ed Loftus, "Big Things to Avoid"
Artist Ed Loftus' solo show of graphite drawings at Gregory Lind Gallery, "Big Things to Avoid" is an articulate examination of many powerful themes within the larger issues of the human condition many other artists hesitate to undertake, such as fear, the concept of the inevitable, and the single-minded nature of obsessive compulsions.
Loftus' creations are derived from borrowed images, old family photographs, and photographs he has taken. Gleaning from this particular kind of archive, Loftus' graphite drawings become "reimagined memories": images that may allude to a passed moment, but actually exist somewhere between the event and a memory of that event. Some drawings in the exhibit are also purely symbolic, capturing a moment singularly from the artist's rendering. The intricate draftsmanship and obvious intention behind each gesture, paired with the uncanny subject matter derived from reality reflects the all-encompassing and isolating nature of making art. Loftus says, "The process is somewhat painstaking; every mark and gesture is intended, and often requires close inspection… I usually don't explain the work, as I find it is better left for interpretation."
Oakland-based artist Loftus has been creating idiosyncratic, photorealistic graphite drawings for well over a decade . This is Loftus' first exhibition at Gregory Lind, and will be on view until January 21, 2012.
<! FOOTER > <! END FOOTER >